Potstickers
MINH® Steamed 0.9 oz Potstickers
MINH® Potstickers are made with the perfect blend of meat, vegetables, and spices in a traditional dumpling style wrapper made in house.
Potstickers come in pork, chicken, and vegetable varieties and are pre-cooked for quick and easy preparation. These potstickers can be pan seared or steamed for quick and easy preparation in your operation. Perfect as an appetizer, side dish, or try one of our unique recipes.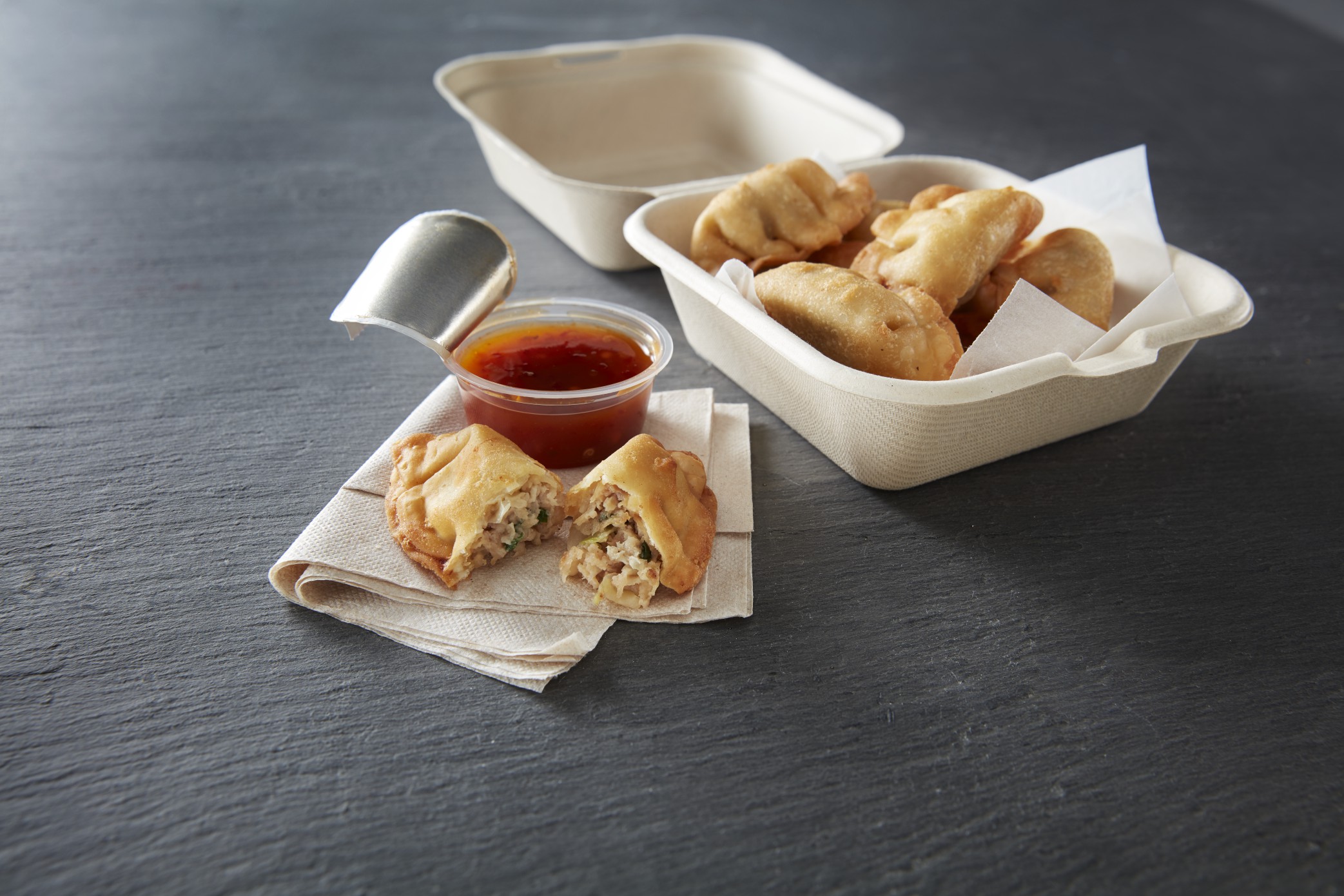 MINH® .65 oz Potstickers
These delicious potstickers feature a blend of tender pork, cabbage, soy sauce and spices wrapped inside a crescent-shaped wonton pastry. All MINH® potstickers are pre-cooked for food safety; just deep fry or bake and serve.
Type
Code
Serving Size
Servings Per Case
Item
Each Weight oz.
Serving Size
Servings Per Case
69045
3.25
5 potstickers (92g)
ABOUT 37
Item
Gross Weight
Dimensions
Cases per pallet
Shelf Life (days)
69045
9.00
11.5 x 9.25 x 8.63
119
365