Keep patrons coming through the doors. We can help.
Our dedicated teams provide thought-provoking insights into consumer needs, menu trends and the foodservice industry. We continually invest in research in order to track and analyze the changing marketplace.
Culinary Trends
Our chefs are continually working to bring you products that are on trend and tailored to your needs.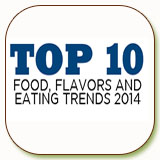 Top 10 Food, Flavor and Eating Trends 2014
A list of the Top 10 food trends compiled by the Schwan's Research and Development Culinary Team. We are tracking these trends to keep our products relevant for your operations.
Customer Insights
Trends, topics, tendencies, tips- we have the insights to complement your ideas and further enhance your operation.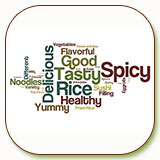 Asian Foodservice Research 2012
Check out these results from a Schwan's Foodservice custom study conducted with over 3,000 consumers and 650 food service operators for a better understanding of Asian food in the foodservice industry.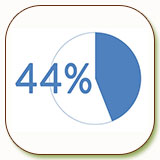 Driving Trial of New Menu Foods through Technology
What's stopping 44% of consumers from trying a new menu item? Find out what five barriers are to customers trying new menu items and how photography may be a part of the solution.