HOLIDAY FOODS™
Since its inception over 25 years ago, HOLIDAY FOODS™ has grown to be a leading supplier of top of the line hors d'oeuvres, gourmet canapés and center-of-the-plate signature entrees.
Our vision is to be the industry leader in our category and insure the highest standards by producing premium quality products that exceed USDA, FDA, and HACCP requirements.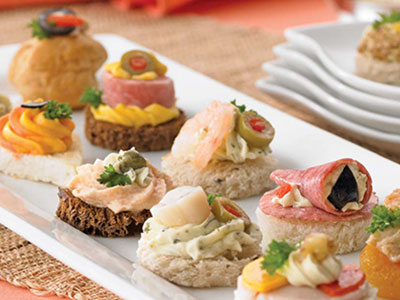 HOLIDAY FOODS™ is known for its ability to customize recipes while also developing bold and trend-setting products. This is what makes HOLIDAY FOODS™ the preferred supplier of Executive Chefs from renowned hotels, country clubs, and famous restaurants from coast to coast.
View our selection of product in the Hors D'oeuvres category.